News World news The Gambia: The Gambia coup didn't just fail, it backfired.
Reported in  Guardian Africa network
Simon Allison for Daily Maverick, part of the Guardian Africa network
'The Gambia coup didn't just fail, it backfired'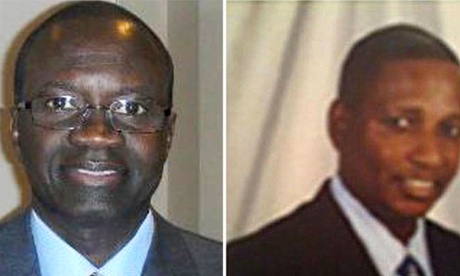 US authorities have charged two men this week in connection with a plot to overthrow authoritarian president Yahya Jammeh. The episode will only help to tighten his grip on the country, says Simon Allison.
Gambia coup plotters: model US citizens but 'everybody has a breaking point'
On Monday, US authorities formally charged two men in connection with a failed plot to overthrow the president of Gambia, Yahya Jammeh. Cherno Njie, 57, a Gambian-born property developer from Austin, Texas, is alleged to have instigated and funded the plot. Papa Faal, 46, a US-Gambian dual national, was going to help Njie execute it, along with several other recruits.
The plot failed. Miserably. On 30 December, with the president conveniently out of the country, several gunmen – including Faal and Njie – are said to have attacked the state house, hoping to overwhelm the presidential guard with the M4 semi-automatic rifles and other military equipment that they had smuggled into the country.
Njie reportedly believed that members of the Gambian military, fed up with Jammeh's 20-year autocratic rule since coming to power in a bloodless coup in 1994, would support their cause. They didn't, and the plotters were outgunned and outmanned, taking heavy casualties – including several deaths – before abandoning the attempt.